Wander Travel Essentials
We bring you functional travel products made from luxury premium materials.
By being a direct to consumer brand, we keep our overheads low so we are able to offer top quality products at great prices.
Wander Carry On
Literally the only carry on suitcase you need. Wander Carry On is specially crafted with only the most premium materials that our team sourced from around the world.
Featuring the smoothest Japanese Hinomoto Lisof® Silent Run Wheels, the unbreakable German polycarbonate shell, ultra-sturdy and fully adjustable telescopic handle, plus inner compression system to free up extra space.
BUY NOW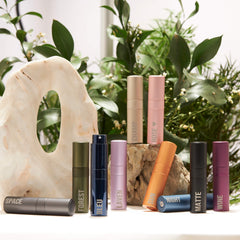 Wander Pocket Perfume Atomizer
Our Pocket Perfume Atomizer is small enough to fit into any tight space, and is super easy to refill with a direct bottom pump system. Each refill lasts up to two weeks and good for any short trip.
Made from top quality materials with premium aluminium body, Wander Pocket Perfume comes with 60 days no-leak warranty!
BUY NOW
Alcohol Spray - The English Pear
This London-inspired English Pear hand sanitizer will leave your hands smelling great and nourished.
Our unique formula is packed with nourishing ingredients like hydrating Aloe Vera, Tea-tree Essential Oil and Vitamin E to keep your hands soft and healthy, without the harshness and stickiness that comes with standard hand sanitizers.
BUY NOW